On January 6,2022, the signing ceremony of the 2022 major project of "Work together and win together" was held in Datong City, Pingcheng District. Ms. Chen Jingyue, Executive Vice President and Secretary General of CEATEC, was invited to attend the signing ceremony and delivered a keynote speech.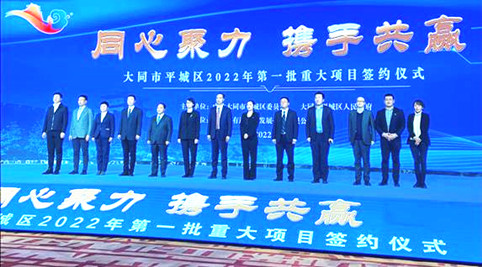 Provincial Party Committee Standing Committee, Datong Municipal Party Committee Secretary Mr. Lu Dongliang witnessed and attended the signing ceremony, Municipal Party Committee Standing Committee, Municipal Party Committee Secretary General Mr. Zhou Peng, Vice Chairman of Municipal Committee of the CPPCC, Secretary of Pingcheng District Party Committee Mr. Li Jizhong attended the signing ceremony, and four sets of leaders of Pingcheng District attended the signing ceremony.
In recent years, the Pingcheng District of Datong City has always taken "the first good district" of the city as its goal, and promoted the development of various undertakings into the "fast lane". As a regional project investment highland, Datong City Pingcheng District has a solid industrial foundation, perfect supporting facilities and abundant development resources, and actively seizes the opportunity of urbanization development strategy. Relying on the advantages of resource endowment, industrial foundation and location characteristics, the city has been making every effort to optimize the structure of investment projects, optimize the business environment, actively innovate the way of attracting investment, and continuously enhance the ability of attracting investment by focusing on trade and logistics, modern agriculture, cultural tourism and "six new" industrial projects.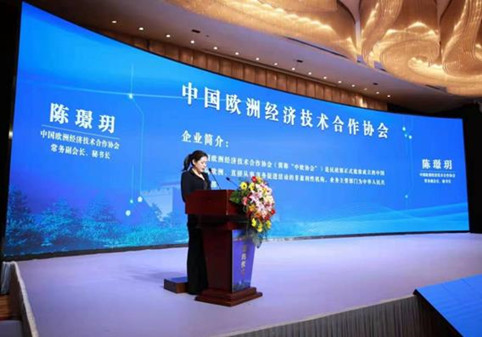 In the keynote speech, Ms. Chen Jingyue, Executive Vice President and Secretary General of CEATEC, said that in recent years, Datong has continuously innovated its development path and development mode, and built Datong into a natural ecological and cultural tourism destination with international influence with its rich tourism resources, rich historical and cultural heritage, and fast-developing urban supporting facilities, which has laid a solid foundation for the tourism development of Datong. As the only Chinese non-profit organization directly engaged in business promotion activities for Europe and one of the main partners of the Import Expo Bureau at the beginning of the first CIIE, CEATEC will be willing to exert our resources to help Datong explore and build new opportunities for international cooperation with the outside world through this international platform of CIIE.