On January 19, 2022, Ms. Chen Jingyue, Executive Vice President and Secretary General of CEATEC, visited China TransInfo Technology Co.,Ltd. and had a meeting with Mr. Pan Fan, President of TransInfo Technology, where the two sides had an in-depth discussion on transportation digital industry, urban Internet of Things and industrial digital operation.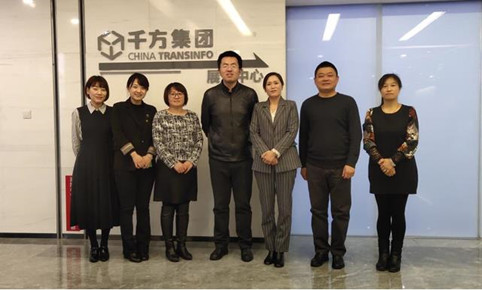 As a leading digital solution and big data service provider in transportation industry, TransInfo Technology is a leading A-share listed company in China's intelligent transportation industry. Its existing digital intelligence services cover core areas such as comprehensive urban governance, high-speed, road network, civil aviation, rail transit, smart parking, intelligent network connection and smart park.
Mr. Pan welcomed the visit of Ms. Chen and his delegation and firstly arranged a visit to the display center of TransInfo Technology and made an in-depth introduction to promote the development of digital industry in the whole area of transportation. He said that the industry is now in the transformation stage from informationization to digitalization, and TransInfo Technology is willing to act as a new strategic partner for the digital operation of urban transportation industry, to interconnect city sensing data through technological means, and to collaborate and empower in the fields of intelligent transportation, intelligent network connection, intelligent parking and industrial ecology building. We will cooperate to build a digital service operation carrier for regional transportation industry and effectively improve the operation efficiency and quality of the city.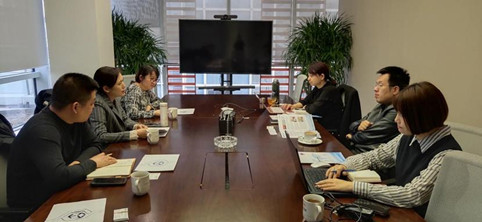 MS. Chen introduced the current business areas of CEATEC, saying that as a window unit facing Europe, CEATEC has been deeply involved in Europe for many years, and has been committed to building a platform for relevant government departments and industry associations in China and Europe, and providing business promotion and consulting services for enterprises.The association intends to carry out the projects of "New Energy Vehicle Export Demonstration Base to Europe", "China-Europe Smart City Construction Demonstration Zone" and "Smart Driving Demonstration Zone" to Europe. We hope to rely on our own resource advantages and platform to help TransInfo Technology's advanced technology and high-tech products to Europe, and will also help TransInfo Technology to promote the new urban transportation digital industry and operation concept.
The two sides of the talks reached an agreement and expressed their hope for further exchanges and cooperation in multiple fields. Give full play to their respective advantages to promote the healthy development of China's digital economy.